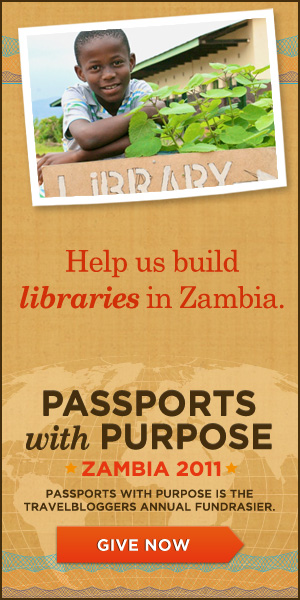 Can you imagine growing up and not knowing who Cinderella is or what adventures Pinnochio had? Can you imagine not knowing how to read?
[bq_left]
Over 300 million children around the world do not have access to education and will probably never learn to read or write.
[/bq_left]
When I lived in Australia in the 90s, I remember going to Deakin University's library with my mom in the evenings and borrowing books about magic, fairy tales and one of those "choose your own adventure" books (remember those?!). I'd go through these books in a couple of days and then back to the library I go for my next set of books! Libraries hold a special place in my heart!
Now, I don't go to the libraries as often anymore but that's only because I digitally download all my books through my Kindle which I carry with me everywhere I go (even to the gym!). It is through the gift of literacy that I'm able to read stories about cultures and adventures from around the world. It is what fuels my love for travel! 
Not everyone gets the luxury of having access to libraries with thousands and thousands of books. According to Room to Read, over 90% of the world's illiterate population live in developing countries where libraries are mostly non-existent.
You can help make a difference!
Three years ago, Passport with Purpose raised $7,000 for Heifer International. Then in 2009, they raised $30,000 to build a school in Cambodia. Last year, together with the travel blogging community, they raised $65,000 to build homes for a village in India.
This year, they are supporting Room to Read by aiming to raise $80,000 that will go towards completing the construction of two libraries in Zambia (Africa), fill these libraries with books, educational materials, train teachers who will teach the children how to read as well as three years of support following the completion of the libraries. After those three years, the libraries will be handed over to the Zambian government and the local school system.
Passport with Purpose, in conjunction with 100s of travel bloggers from around the world have joined forces to bring to you a fundraiser where not only are YOU making a difference by donating to this great cause but you can also win some of the amazing prizes that have been graciously donated by a variety of sponsors!
What are the amazing prizes you've been mentioning?
How does a 4-night getaway in a luxury resort in Maui worth $4,000 sound? Or a Kindle Fire for the holidays? Maybe an 8-night Bangkok to Koh Samui adventure tour worth over $1,700 is more what you're looking for? These are just a sampling of the many prizes that are available to you!
I'm sold! How do I participate?
Simple: Donate and help spread the word.
Just head on over to the donation site, enter the number of entries you'd like for each of the prizes that you are interested in. Each entry will equal to a $10 donation. The more you donate, the more entries you receive into the drawing. It is as easy as that!
After that, come back here and help us spread the word! Share this post, tweet it, stumble it, +1 and post it on Facebook.
This fundraiser will end on December 16th, 2011. Winners will be announced on December 23rd, 2011. Donations can be made via a Paypal account and are tax deductible.
Not ready to donate? That is OK. Help us spread the word even if you're not donating. Email this post to your friends and family, tweet this, stumble this, +1 this and post it on Facebook. Heck, even call them on the phone and tell them about this great cause! Every little bit really does count!
We hope you will hop on over and donate to this great cause that will benefit our future generations.
We thank you from the bottom of our hearts for your donations and for helping us spread the word.