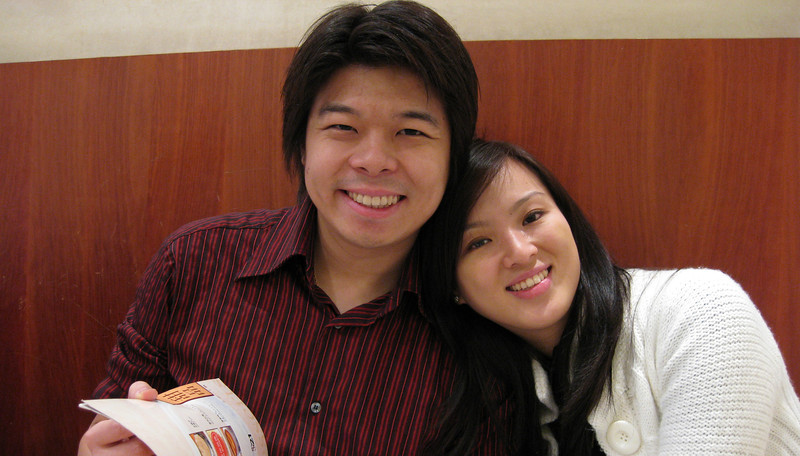 We were recently nominated by Lily Leung of Explore For a Year and Inka of GlamourGranny Travels to participate in the My 7 Links project started by TripBase. Thank you for the nomination and opportunity ladies!
The idea of My 7 Links project is simple:
Each blogger that is nominated, publishes a post outlining past posts that answer 7 questions
Each blogger then nominate up to 5 more bloggers (not limited to just travel bloggers) to do the same.
Together, we are sharing lessons learnt and bringing to light past blog posts that deserve to see the light of day again!
How Idelish Got Started
We actually created our blog in 2009 with the intention of just sharing a few posts that provided information for out-of-town visitors who were attending our wedding in Malaysia in June of 2010. We then went on our honeymoon to Japan in the month of December 2010. It was during our Japan trip that we decided to "officially" start blogging. In the past 7 months, a lot has happened. We moved our site to a self-hosted WordPress platform, applied a premium theme, changed our Twitter name and made a bunch of other changes to our blog. 7 months later… we are excited to have the chance to shine the light on some of our past posts that you may have missed! Enjoy…
"Picturesque West Lake of Hang Zhou" is one of our favorite posts that highlight the beauty of the destination. West Lake was compared to the beauty of Xi Shi (one of the Four Beauties in ancient China). West Lake was compared to her entrancing beauty that was said to be so extreme that if she looks at a fish in a pond, the fish will forget how to swim and sink! We were not disappointed when we visited West Lake and saw for ourselves the mesmerizing scenery it offers!
Our most popular post to date is "Paradise on Earth, Taj Mahal". It not only garnered the most views from readers on our blog, it is also highlighted on Cheapflights.co.uk! We came home from our trip to the Taj Mahal with so much that we wanted to share with our readers. It was very rewarding to know through comments provided that our readers enjoyed reading the post, loved the photography and were inspired to go visit the Taj Mahal!
We don't really write about controversial topics, so honestly, there aren't too many to choose from. The one post that we think may be subject to differing opinions would be our post titled "FAA Orders Removal of Emergency Oxygen from Airplane Lavatories". The news of the emergency oxygen removal was announced in March 2011. We saw that there were differing opinions on whether this was the right move. Wanting to thoroughly understand the impact of the news and to form our own opinion, we did a little research to determine how this news impacted us. We shared it with our readers via this blog post.
One of our oldest posts and the post that continues to this day to be viewed almost daily is our "Snow Monkeys @Jigokudani Monkey Park" post. One of the most popular search terms that direct users to our site include "Snow Monkeys", "Jigokudani Snow Monkeys", "Where do Japan snow monkeys live", "Do Snow Monkeys have pointy ears pouty mouth" and "how to get to jigokudani monkey park". We hope that the information we provide on this post continue to help guide travelers to the monkey park, answer questions they have and provide those who don't get to visit in person a chance to "visit" virtually via our photos.
When we posted our "Modern Twist To Camping At Rolling Huts" post, we weren't expecting so many people to be excited about the destination. We had thought that the city of Winthrop was well known to most people since it sat on the famous picturesque North Cascade Loop of Washington. We were very happy to know that through this post, we were able to introduce a new destination to our family, friends and readers! We really do appreciate everyone who stopped by to read the post, contacted us via email, followed us via social media after reading the post and took the time  to leave a comment.
We had about four months worth of posts that were posted on our original blog that was hosted on Blogger. We didn't see an increase in site traffic until we recently upgraded our site in April 2011. Many readers are familiar with our newer posts (posted after April 2011) on our new site but missed four months worth of posts prior to the new layout and blogging platform. "4-day trip to Cabo San Lucas" is one of the many posts we had written in those four months that we were very excited about. This was the trip where we went on our first ocean fishing adventure and caught a 150-lb blue marlin!
We visited Alaska for the first time in our lives in September 2010. Through some research, we learnt that there was a one day ice climbing trip for beginners at Matanuska Glacier (just 2 hours drive away from Anchorage). We started the day not knowing a thing about ice climbing and ended the day scaling a deep crevasse on Matanuska Glacier. This blog post, titled "Ice Climbing at Matanuska Glacier, Alaska" documented our appreciation of the breathtaking scenery at Matanuska Glacier and one of those moments in our lives where we  felt blessed to be able to experience all that we were experiencing and to have successfully conquered our fears!
Blogs We Nominate for 7Links
What do you think of our post selections? Did we miss one you think should have been included? Leave your comments below 🙂