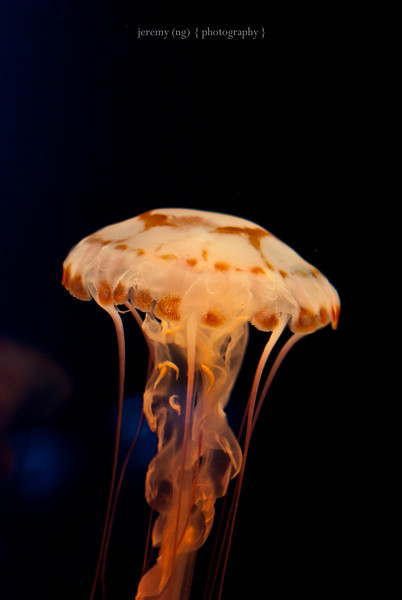 For our day in Osaka, we decided to visit Osaka Aquarium (大阪海遊館 or Osaka Kaiyukan)– one of the largest aquariums in the world!
We spent a good 4 hours at the aquarium with a moderate number of people there and we lingered for a while to take photos. We did have to wait awhile at some tanks before we got to "get to the front" and see the tanks but it got better as the day got on. If you don't linger, you could probably complete the visit in about 2 hours.  For those of you who loves aquariums and marine lives, you can likely spend all day there!
There are of course, plenty of other things to do in Osaka and for you to visit. You just need to prioritize what you want to see and your time in Osaka. There's a good list of attractions in Osaka that you can pick from in this article here. We decided that seeing one of the world's largest aquariums is worth spending our day at!
The Kaiyukan is located at the following address:日本, 〒552-0022 大阪府大阪市港区海岸通1丁目1-10 (1-1-10 Kaigan-dori, Minato-ku, Osaka City, 552-0022, Japan)
Getting there: Take the Chuo Subway line to Osakako Station (C11) and then follow the signs once you get there. It's about a 5 minute walk from the station. For specific details and fees, we use Hyperdia. Enter your starting point and destination (station) and it'll provide you with details about the cost, time and how to get here.
According to their website, there are 15 water tanks centered on a single huge tank holding 11,000 tons of water. You start out from the top most floor (8 floors, if we remember correctly) of the aquarium and as you walk around the pathway, downward (circling the main tank – Pacific Ocean), you'll see 15 different regions' marine lives. The most impressive of course is the Pacific Ocean's tank which houses a giant manta ray & two whale sharks (largest living fish species)! Another impressive factoid from Wikipedia states that the tanks used in this aquarium are made of 346 tons of acrylic glass (~1.5 times the world's annual production).
As you walk around the 15 regions' exhibitions, you'll see jellyfish, sea otters, dolphins and  penguins to name a few. If you don't know what a capybara is, you have got to go see it for yourself – it is the largest living rodent in the world and yes, they have them in this aquarium!
Enough said. Here are the rest of the pictures… (they're all from our smugmug album).
FACTS & TIPS
Fee: Entrance fee was ~2000yen
Opening hours: 10am – 8pm. They are closed 7 days in a year and have different opening & closing times during different seasons of the year. Do check their website for the latest closing information.
Go before feeding times as that's the most interesting time at the aquarium. If you get there by 11am, you'll be there in time for the feedings. If you go in the afternoon, say 4:30pm, you'll likely have missed feeding times.
[notification type="star"] 
REMEMBER
Feeding times at the Kaiyukan. Make sure you get there in the morning!
Don't miss the Pacific Ocean tank
Must stop and check out the Capybaras
Kids were especially attracted to the penguins at the Antartica tank
Don't forget the Touch Pool – you get to touch real shark, sting rays and a couple other types of fish!
[/notification]